Welcome to another week of feminist web surfing! In Weekend Links we gather a set of the most engaging journalism, prose, poetry, art, and Interweb images or memes we have come across. We hope with this small curation of links to illuminate the work of the prolific and active feminist blogosphere.
Links We Like
Reflections on race, class, and cancer.
The reality of sexual assault in high school.
Conservatives aren't the only threats to social justice.
The racial implications of the Kim Kardashian cover.
Women, Action, and Media teams up with Twitter to take on harassers—some men have a problem with that.
The problems with Time's worst words list go beyond the inclusion of "feminism."
The dissonance between shaking off haters and the real threat of online harassment.
A list of new graphic novels by women.
The problem of the sexual surveillance of women.
---
Videos we like
Feminists read mean tweets (tw: rape threats).
---
Internet Images FTW
Feminists of Twitter respond to Time's worst words list.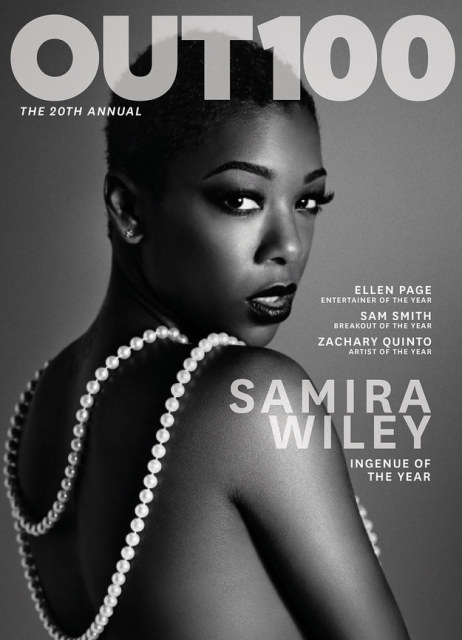 Samira Wiley on the cover of OUT Magazine's 20th annual OUT100 double-issue.