Sun in Sagittarius: December 1st – 21st
Sun in Capricorn: December 22nd – 31st
~click to see your reading~
Aquarius (January 21st – February 18th)
Pisces (February 19th – March 20th)
Aries (March 21st – April 19th)
Taurus (April 20th – May 20th)
Gemini (May 21st – June 20th)
Cancer (June 21st – July 22nd)
Leo (July 23rd – August 22nd)
Virgo (August 23rd – September 22nd)
Scorpio (October 23rd – November 22nd)
Libra (October 23rd – November 22nd)
Sagittarius (November 23rd to December 22nd)
Capricorn (December 23rd – January 20th)
Aquarius
January 21st – February 18th


Regardless of whether or not you're shy, Aquarius, this month is all about communication so grab your mega phone and get people to listen! Until January 12th your inner social butterfly will flutter. Not only will you branch out but you will also feel the desire to assert your needs and ideas, a perfect time to speak out against any oppressive structures. However be careful not to over exert yourself or allow your excess energy to boil over.<3 <3 <3Love, which has proven to be a never-ending spectrum, will be ignited by the full moon around December 6th and any repressed passions or hidden lusts will find their way to the surface. Don't feel down when things become more complicated and you feel the need for privacy; your personal life is your own. Old urges and fears will emerge while at the same time you will feel the need to break old patterns. Try to balance your faith in logic by putting more trust in your emotions.Despite any conflicts, your focus will become more internal starting on December 21st. This will be a period of deep self-reflection; it is time to stop being stubborn and allow any inner voices or messages to be heard. This will also be a good time to utilize creative energy and put aside any work that isn't pertinent. Break out the old the magazines, scissors and glue!
As December 23rd comes along Saturn ends a two-year run in your tenth house which had you focused mainly on your career. Most likely you had to readjust your trajectory and work through a change in vision. Now, Saturn moves on to the eleventh house of friendships and networking/communication. You will start to make connections with important people who are in your area of interest, something that Aquarians are naturally good at. Unite with those who share your drive to make a change in this world; solidarity is important!

2014 comes to a close with less of a bang than it may have in previous years, Aquarius. You will find yourself wanting a more intimate celebration, perhaps even retreating to an old New Year's tradition. Regardless of your plans to celebrate, this year will end with a much needed exhale.
Pisces
February 19th – March 20th

It may be difficult to pin point an underlining feeling of irritability this first week, Pisces, but don't let the ignorant ramblings of others mess with your vibes. You have been underappreciated and possibly even walked on by people in your professional life. A break from these ill feelings is much needed, so on December 6th channel your inner care-taker and run an extra hot bath for yourself. Relax and try to put yourself before everyone else for once.
On December 15th a conflict will arise that has been building in the wings for some time. The relationship is one that you can't simply walk away from, whether it is with a group of friends or a colleague, so working things out will be crucial. Perhaps after some yoga or deep breaths you will find a stance that is centered on not only moving yourself but everyone else forward. Harden your back bone and don't be afraid of possibly 'stepping out of line'.
The closing of the year will bring new opportunities for new faces to become permanent fixtures in your life, Pisces, so be prepared with wide open arms! When the sun moves in Capricorn on December 21st you will feel more inclined to spread your social web away from what may be your more typical, mainstream choice. Everyone will love all that you have to say no matter how radical or out there; in fact it will make what you say more memorable.
Despite some initial weight that you may feel, starting on December 23rd Saturn begins a three-year run through your house of career and opportunity. This will be a time to charge forward, Pisces, through any obstacles or oppressive norms that try to pull you back. You will be reflecting a lot on whether or not your career reflects what is important to you and not just a means to an end. Realign your course of action and reassess where it is that you are going. This won't be easy at first, but if you keep trudging forward you will grow as a leader. Stay determined.

End the year at the top of that social wave that was brought in by Capricorn. There is no reason not to be one of the last people on the dance floor. You have done a lot for others this past year, Pisces, and it has taken away from your focus on yourself. Start 2015 with the rise of the sun and don't let a single day get away from you!
Aries
March 21st – April 19th

New experiences are calling your name, Aries; take an unexpected trip or start a much needed social movement. The world is yours to explore and through this new found adventure you will need to take risks in order to learn about yourself. It will be well worth it. Lines of communication will be clear and direct around December 6th, so be sure to reach out with any world changing ideas that you've had brewing.
However, you will start to feel some fear and worries growing inside around December 15th. Success and independence will form a dichotomy and you will feel the need to choose between the two. There is no choice, Aries, you can adjust to the changes in your professional life while still making sure there will always be room for your alone time or original way of thinking.
You will start to think more in depth about where you want to be in the next several years. Are you currently getting everything that you'd wish out of your course of action? On December 21st your sense of self will also be stirred, you will question your identity and the person you are putting forward to others. Are you saying all that you hope to say, Aries? Or have you altered your discourse to conform to others? It is time to break out of the box once again and push forward your innovative ideas.
Since 2009 your relationships and level of commitment have been tested, Aries, but it is now finally time to apply what you have learned in your personal life to other areas. This movement that will occur on December 23rd will entice entrepreneurship and expanding connections. Whatever special project you had in mind for personal growth should be started and soon for this work will also improve the lives of others.

Treat yourself at the end of 2014, Aries, and don't hold back! Dress up, splurge as much as you can and bring in the New Year in luxurious style. Decadence is key, don't cut any corners.
Taurus
April 20th – May 20th

It is time to put that excess energy into strategic planning, Taurus, and doing so at this time could set the stage for your career. On December 6th the full moon will brighten opportunities for monetary gain and you should take advantage of them. For the past few weeks Jupiter has been bringing your attention towards your family and domestic life. However Jupiter's retrograde starting on the 8th is the perfect time to switch your focus. These benefits will be generous and plenty so don't worry about over indulging. This excitement in your career will last until January 12th so don't feel the need to rush into anything.
Whatever is holding you back from making that leap in your life, whether in your career or some personal project for social justice, it is time to let go of those fears. December 15th will bring tension between your desire to search for a greater sense of self and some subconscious pull that holds you back. Don't hide from yourself, Taurus, just be honest.
For the past two years Saturn has been opposite your sign in Scorpio, potentially causing problems in your love life. Those relationships that have survived formed strong bonds that will most likely last a lifetime. For those of you who are still ridin solo don't worry because Saturn is moving into your house of intimacy and relationships. Feeling the urge to merge? Merge! Love is calling to you, Taurus, so make sure you have things organized in other aspects of your life: your career, activism, finances, family, etc.

New Year's Eve will be highlighted by a moon in Taurus so take full advantage of the spotlight! No matter what you decide to do you will have a good time. Stay in and have an intimate night with friends or go out till the sun comes up, whatever your heart desires will be your pleasure!
Gemini
May 21st – June 20th

Love is in the air, dear Gemini, and with the sun in Sagittarius you will feel the pull towards commitment. There is nothing wrong with being tied down and as you know two can sometimes be better than one. This theme will continue for the next few years, encompassing challenges and benefits. Ultimately if you are able to keep the other person in mind and take extra care in putting them before you, everything will work out.
The full moon on December 6th is in your sign, Gemini, so take full advantage. The spotlight will be on you, so add some extra glitter and starting howling. This will be a great day to assert yourself and any personal needs that you may have. Don't apologize for anything around this date.
Tensions will rise on December 15th when your desire for freedom through association will be at odds with a pull towards intimacy. Try to keep in mind that you are not losing any part of yourself by incorporating someone else. You are still an individual. This will be something that you'll sit on for the next few months but don't worry; the end of March will bring much needed clarification.
You will start to lose motivation in your career or education towards the end of the month, something that will be replaced by the need to socialize and make new friends. Think about what you want from others; any lasting relationship is built on trust and communication. You are a beautiful gem, Gemini, so share the wealth! Saturn moves on December 23rd into your house of committed relationships and will be there for the next three years. It is time to let down your anchor.

End 2014 more quietly than you might otherwise. Spend New Year's Eve re-watching episodes of The L Word or Scandal. Or maybe you would rather cuddle up with the special someone you've decided to connect with. Whatever you choose, don't let the stereotype of the holiday deter your potentially low-key mood. There will be plenty of time in 2015 to exert energy.
Cancer
June 21st – July 22nd

Break out the label gun and monthly planner, Cancer, it is time to get your life in order! The first few weeks of this month are all about prioritizing the fine details of your life in order to make it healthier and run more smoothly. Don't be afraid to seek help, especially when financial matters may seem a little too messy to be dealt with.
The full moon on December 6th will cast a light over your life, illuminating past issues either emotionally or financially. Did you work everything out as well as you had thought? Are you really 'over it'? This day will be a good time to ponder over these thoughts for some time. Remember that it will be more difficult to move forward the more you have weighing you down.
December 15th will stir a slow-burning conflict that you have been struggling with since 2012. Thankfully, this will be the second to last peak of this square. For you, Cancer, the battle is between your drive towards your career and some past darkness in the realm of your relationships. Are the two areas of your life truly at odds or are you torn between which one matters more? Try not to get ahead of yourself, sometimes slow and steady can get you much further ahead.
The end of the month will start whipping you into shape, something that you should start getting used to. On December 23rd Saturn moves into your house of career and personal health, so be prepared for changes in your daily routine. Do not fight this change, Cancer, Saturn is a teacher and this is a much needed lesson for you. Start to be more confident in yourself, more independent and less rigid. This time will also bring a new, positive perspective on relationships; there is a magical phe out there for us all.

Celebrate good times at the end of 2014 by spending the night on the dance floor surrounded by those closest to you. You are surrounded by a lot of love, Cancer, never forget it!
Leo

July 23rd – August 22nd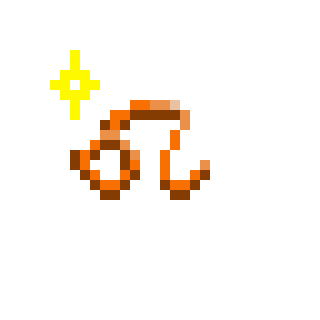 Leo, Leo, Leo… this month is looking fierce! The 4th promises a day full of creative thinking and energy as your ruler, the Sun hits the line of Uranus at a 120 degree angle. This 120 degree convergence signifies supreme harmony so get ready to bask in all your glory that Thursday. Really let the world hear you ROAAAAAARR! Around the 6th the stars will align for you, spelling out nothing but good times under the full moon of this, so don't forget those dancing glittery shoes. You'll be the life of the party this weekend. Expect announcements around this time as well, if a particular relationship or work related matter has been on your radar.
If partnered, your romantic relationship(s) will take center stage from December 4th to January 12th. As Mars, the action-oriented planet, moves into your seventh house of established relationships. If single, another close partnership—a friendship or working relationship—in your life could come into the spotlight during this period and develop. The powerful Sun in Sagittarius will flirt with Jupiter in Leo, everything is looking great this month, from finances to creativity, travel to love and everything in between.

From December 21st onwards to January 3rd, your work sector heat ups. Expect lots of developments and success in the projects you take on. Saturn moves into Sagittarius during this two weeks and it will transit there for the majority of the next three years. Leos love indulging themselves, however during this cycle you will often be compelled to cut back on certain pleasures. Saving these indulges for certain times will make them all the more special and pleasurable for you, Leo. Shifting your focus from short term indulgences, ruled by Pluto (the Generation Y planet) to more long-term endeavors such as solidifying lasting relationships and new, exciting projects will be the path for the coming year. But never fear, Leo! With Jupiter, the giver of gifts and luck, orbiting in your sign for most of the year (until August 15th), 2015 is shaping up to be one of your best years yet! Lion and tigers and bears and lions oh my!
Virgo
August 23rd – September 22nd

Saturn will orbit in your fourth house of home and family matter for the first three weeks of this month; however, you increasingly searching for feedback and attention from those outside your inner circle. From December 4th to January 12th, you'll also focus on your health and fitness. Don't rush out and start drinking yucky protein shakes or denouncing butter, but consider taking a few relaxing evening walks and de-stressing in the kitchen with bountiful servings of protein, veggies, and fruits! Get active, but be careful to avoid burning yourself out!
On the 8th, Jupiter in retrograde will encourage mindful self-reflection. This month will be tiring for you, but in a positive way if you harness this reflective energy into bringing your long-term creative and personal goals to fruition. So yeah there will be some all-nighters, but determination is hard to quell so revel as your hard work will pay off in the coming months. This surge productivity will do wonders for your confidence. Self-improvement and productivity will go hand-in-hand this month. From the 4th of December through the 13th of January, in the midst of this productivity find time to work on a check-list with personal issues in preparation for the next phases of life whether it be a new job or the start of a new semester. You may discover a previously buried truth which will clear the way for moving forward.
Your chances for romance are excellent starting on the 21st—likely pointing you in the direction of meeting someone new. FIVE, yes FIVE heavenly bodies will enter your love sector, including Venus (who governs romance), communicative Mercury, temporal yet pleasurable Pluto, the powerful Sun, and the reawakening new moon.

Your communication may be jumbled over the next year which could get frustrating. But the year will end on a high note for sure. And if you can remember to manage work and play, productivity and downtime for reflection, you won't lose your head in the New Year.
Libra
September 23rd – October 22nd

Hey Libra! The social butterfly inside will take over your world for the next three weeks as the Sun rests in Sagittarius, your third house of communication. While you may want nothing more than to retreat into your home, drink wine alone and groove to Erkyah Badu, December will be a month of socializing madness. The 4th is shaping up to be the perfect day for a date night! As Mars rolls into Libra's fifth house of //true////love// for the first time in two years! Rather single or committed, get ready for some romance. This will be one of your best days this month. A Gemini full moon glides into your ninth house of self and philosophy on the 6th bringing larger ideas to fruition. Grab your Audre Lorde and bell hooks and get ready for revelation and realness this month! The 6th will be a particularly important date for new knowledge to surface—so brace yourself for a true ***A-HA*** moment, Libra. ~Posivibes~ will abound on this evening, but expect unbridled honesty from yourself and others.
Intensity, which has been brewing for the past two years, will come to a head on or around the 15th. Old habits will be broken down and this will set an important tone for the next few years of your life! This surge will ultimately bring stability into your personal domestic realm of life. Use critical self-reflection to identify what it is you truly want out of certain aspects of your life, particularly personal relationships, and then go after those desires without hesitation, which can often be Libra's worst enemy. You'll best serve yourself by disregarding the others' advice and listening to your inner voice for once.
By December 21st, the Sun will have moved into Capricorn, in your fourth house of roots and family. Reconnect with your past and avoid burnout by prioritizing self-care and relaxation, Libra. A new mentor could enter your life during around this time. A few days later, around the 23rd, Saturn exits your house of work and money; this will ease financial burdens and end recent habits of extreme procrastination over the next year.

All-in-all, as we bid adieu to 2014 and prepare to welcome a new year, look forward to passionate connections with like-minded spirits. You might even find yourself as one half of a dynamic duo (romantic or platonic, but likely romantic). From December 4th to January 12th, Mars will be in Aquarius, your fifth house which governs passion, lust and romance. Ring in the new year with a sexy celebration that breaks from past traditions!
Scorpio
October 23rd – November 22nd

Scorpio, everyone knows you're sometimes unyielding, but don't let that urge for the last word in the conversation get the best of you this month. Find alternative outlets for the excess energy. For example, try putting your energy into a demonstration against racialized policing or write up a piece that encapsulates your energy into a powerful statement on a topic of interest. From the 4th to the 6th intimate of financial issues may come to ahead; but the approaching full moon of the 6th will guide you to the right conclusion. Let things unfold naturally! And don't be worried by a possible explosion of bottled up emotions around December 15th. Let yourself feel as you enter the New Year.
Home will be your mental focus, especially on the dates of December 4-6, 12-14, and 20-21. If you have siblings, they will be at the center of your attention in the second half of the month. Saturn enters your solar second house on the 23rd and will transit there for the better part of three years—bringing a feeling of liberation and spontaneity. The fabled Pluto-Uranus square converges around issues of communication for most Scorpios this month. If you're quick to jump to conclusions, use this as an opportunity to chill out. Realize that you can't control the actions of others and focus on being your best self in these confrontations, especially any on in the home//family sector. Channel your energy by laying upside down in your bed and letting the blood rush to your head or shouting from your from your frontyard, driveway, porch, etc. instead of engaging in feisty and frustrating confrontations over issues and actions you cannot control. By the 21st, the Sun will move into Capricorn, your dialogue-driven house and communication will come more naturally and become less provoking in your personal matters. Take New Year's Eve to focus on an important one-on-one relationship. Someone's been missing time with you lately so as you move into 2015 be mindful to put this person on the front-burner.
Sagittarius
November 23rd to December 22nd

Feel appreciated, dear Sagittarius. Because this month you are. Those in your circles will come to recognize the value you bring to their lives. And this newly revitalized appreciation will feel amaaaaaaazing, increasing your self-confidence and motivation. It will also contribute to a great deal of self-renewing introspection. They understand how important you are, and you will come to understand this too. From the 4th through the rest of the month, Mars will support your communication and ability to form connections with others. Drama may pop up in your relationships around the 5th or 6th, however, this will ultimately be short-lived and positive.
Saturn enters your sign on the 23rd, making the next three years a great time to acquire new skills and make strides in your work or studies—stabilizing these areas of life finally. Welcome new challenges with Saturn, the self-disciplining planet behind you! You'll be surprised by what you're capable of accomplishing in 2015.
New Year's resolutions are usually total b.s.; however, with Saturn making you more goal-oriented in the coming years, it could be beneficial to sit down and really flesh out what you want to go after, what you need to feel secure. Well… and then, go for it!

This one goes out to my big sis. My favorite Sagittarius. Understand how much I appreciate and love you, Lex. <3
Capricorn

 

December 23rd – January 20th

Rest, rest, rest! Capricorn, that will be your motto for most of this month until through the 21st as the Sun rests in Sagittarius. A spiritual rejuvenation will guide this restful period. If you're over something and don't want to deal with it—then DON'T! Rambunctious Mars will finally exit your sign on the 4th, also helping you pace yourself. Engage the right half of your brain and do you! If you're just tryna dance, D*A*N*C*E. If you wanna up your journaling game, now's the perfect time to do. If an old habit or worn out relationship is getting in the way of relaxation and self-time, then it may be time to reassess your desires and cut those ties. The sooner, the better. Your energy may wane around the 8th so rest up!
The planets will begin entering your sign in the second half of this month, making this initial rest period crucial to the potentially conflicting feels that will be brought on by the reawakening from the 15th onward, through the new year. Venus enters Capricorn on the 10th (governing the power of attraction), Mercury on the 16th (governing your voice), and the Sun on the 21st (governing your will). You'll feel more in control of your life than you have in a while, which is a great mindset to enter 2015 with.
On the 21st, Capricorn welcomes its new year, signaling fresh starts. Write a resolution? Maybe, however, intention setting at the on that night's new moon is best. If you don't have the time to have a full out new moon ritual, then jot down a few (but no more than 10) ambitions—vague or specific—for the coming year and tuck them away in a special place.
Two days later, on the 23rd, your ruling planet Saturn leaves Scorpio and moves into Sagittarius, your twelfth house of rest, healing and forgiveness. This is Saturn's first move in two years, so whoa. The next three year transit, which starts on this day, will be hyper-self-reflective for Saturn-ruled Capricorns. Be sure to make time for yourself. Solitude helps sometimes.
As far as that New Year's kiss goes, don't forget your chapstick at home. With Taurus in your fifth house of passion on the 31st, you'll surely be doing your fair share of smooching. Kiss, kiss, Capricorn. <3
GIF Art by María Fernanda Hernandez