~click to see your reading~
Aquarius (January 21st – February 18th)
Pisces (February 19th – March 20th)
Aries (March 21st – April 19th)
Taurus (April 20th – May 20th)
Gemini (May 21st – June 20th)
Cancer (June 21st – July 22nd)
Leo (July 23rd – August 22nd)
Virgo (August 23rd – September 22nd)
Scorpio (October 23rd – November 22nd)
Libra (October 23rd – November 22nd)
Sagittarius (November 23rd to December 22nd)
Capricorn (December 23rd – January 20th)
Aquarius
January 21st – February 18th


This month the spotlight really shines on you, dear Aquarius, so soak it up! Not only will there be two Aquarius new moons, one on the 20th and the other on February 18th, but Mars has been in your sign since December 4th and will be until the 12th. This is the assertion you need to get your point across so let your voice be heard!
This streak of independence as well as Mercury and Venus entering your sign on the 4th will spark romance, educational and travel opportunities. Others will be drawn to you with little effort but more importantly they will trust you. You are a humanitarian at heart so use this time to convince people to hop on your bandwagon; believe that you have the ability to create positive change.
Don't freak out too much but Mercury is retrograde from January 21st-February 11th in Aquarius, meaning you will be questioning your personal identity. Your behavior may send mixed signals as you will be in a deep period of self-reflection. Take this time to create a clearer vision of yourself in your mind.

End the month with a new start without excluding old faces. For the next three years you will be re-evaluating your friendships so be sure to align yourself with people who reflect your values and larger as well as personal goals.
Pisces
February 19th – March 20th

With so many planets in Aquarius this month you will feel a much slower stream of activity, Pisces so take the time to relax at home and enjoy. You have always been an affectionate one and now is not the time to be shy about your feelings and desire for love.
No form of communication is meaningless with Venus entering Aquarius from the 3rd-27th.  Think deeply into seemingly small conversations and interactions. The new moon during this time will add emphasis to spiritual understanding and consciousness. Prepare yourself for artistic discovery, whether you consider yourself an artist or not; use this flow of cosmic energy to create. Your innovation can lead to success.
Mercury's retrograde will disturb some secrets that you hadn't visited in a long while. During this time you will be confused, plain and simple. Your desire to communicate your ideas will be tangled with a misunderstanding of those same ideas. Remember that this will pass, as Mercury's retrograde always does.

With Saturn in Sagittarius for the next three years you will feel more driven than ever before to pursue those career goals that you have sought after for some time. Start to think of a role model for the path that you hope to be on; you may find some stability in these new activities which will help with any hectic confusion going on.
Aries
March 21st – April 19th

Ambition and drive are the two key words for your month so use your horns ram and charge forward! Until January 20th you should focus on what inspires you, what signals you want to send to others and overall put your happiness and social life in the front seat. If your family feels neglected they will let you know so don't forget to reflect every now and then.
Begin to build your team, reach out to those in your social circle and see who wants to get involved in what it is that you may need help with. You have a strong support structure around you and even if you've never been one to put yourself out there this month you've been lent the gift of gab so seduce others with your words.
On the 20th there is a new moon in Aquarius at the same time the sun enters that sign, making this the perfect day for you to complete any deals or reveal anything that you've been working on. Beware of Mercury's retrograde starting the following day and lasting until February 11th. Take the time to make sure everyone on your team is stepping with the same foot; people can get off track more easily than you realize.

Someone from your past may also come to surprise you during this time so don't be alarmed. Saturn in Sagittarius for the next three years will mean more opportunities for entrepreneurial activity, travel or expanding your education; perhaps you will get all of these things in one.
Taurus
April 20th – May 20th

Though 2014 ended with the moon in your sign, probably creating a BANG of an ending, 2015 will be packed with even more excitement. Starting with the moon continuing to be in your sign your exciting resolutions are more probable than you may think. You crave variety and difference; if these desires are causing any tension make sure you're not neglecting any responsibilities.
With so many planets in Aquarius you will be especially focused on your career and long term goals starting in the middle of the month. Even if you are tired continue to network and make an appearance whenever you're asked, you never know who you might connect to!
If any dream seemed too far out of reach January 20th is the day to make even the most unlikely of things become a reality. Do not allow Mercury's retrograde the following day to send you back to square one; instead, use it as a time to review the bigger picture and make sure everything is working together as it should. Do your career aims reflect your personal morals?

Saturn will be in Sagittarius for the next three years, emphasizing intimate relationships not only in your personal but your professional life as well. The past holds key things that you will need to learn from before you can move forward and mature. If you are running out of steam by the end don't worry, from the 27th forward you will have the time to sit back and enjoy life.
Gemini
May 21st – June 20th

Feeling weighed down? It's time to leave the excess baggage and fears in 2014 and move on to 2015 with some excitement. The moon will be in your sign at the start of the month, Gemini, so don't worry as much about what your family or friends may think, use this energy to be that outgoing, driven person you've always been.
Mars entered Aquarius in December and remains there until the 12th, giving you a much needed push. Venus and Mercury will also be in Aquarius this month, meaning this is a perfect time for you to communicate your ideas and elaborate visions. You have the mic so use it!
Take risks, you never know which door has fortune lying just behind. The two new moons in Aquarius, one on the 20th and the other on February 18th, will give you two chances for diving off into uncharted waters.

In between these two rare opportunities Mercury is in retrograde from the 21st until February 11th. Though this year will be all about you living a new life, one that better reflects who you are, be careful not to hurt anyone too badly with this new and honest you. Not everyone is so accepting of the truth but don't let this stop you from trimming those who you don't connect with intellectually.
Cancer
June 21st – July 22nd

Though the month, and year for that matter, got off to a slower start take the time to rest because on January 4th there is a full moon in your sign. This is the first of two full moons in Cancer but the next one won't be until December so soak up the spotlight. Assert yourself and your passions but most importantly stop apologizing; you should never be sorry for being yourself.
Venus is in Aquarius from the 3rd until the 27th and with Mars adding pressure in the finance realm now would be a good time to pitch new ideas and secure a sponsor who will be a valuable player in your future when it comes to funds. This can also be a time for a new spark in your love life; whatever is affected, make sure to keep in mind deeper motivations and desires.
As the month goes on and Mercury moves into Aquarius things will get easier for you in terms of communication. You tend to focus a lot on others and put their needs before your own; make sure you're not getting cheated out of anything. When Mercury is retrograde from the 21st until February 11th, be wary that nothing, personal or professional, seems too good to be true because it often is.

Instead of brewing too long over personal or financial matters use the energy from Saturn in Sagittarius to focus on health, mental and physical. For the next three years you will have this push, use it to create new routines and regimens for staying in shape.
Leo

July 23rd – August 22nd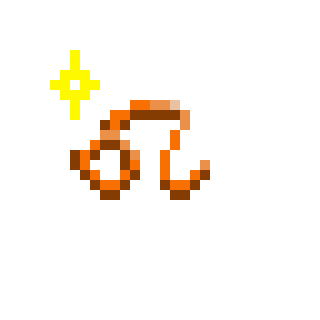 For the majority of the month, Venus in Aquarius (3rd-27th) will be keeping your interactions pleasant. Paired with Mercury, the master of communication, you'll find your social life extremely engaging from the start of January through early March. Holla at me, synergy! With approaching Mercury retrograde (January 21-Feb 11), you'll have the same concerns as other signs: be hyper-aware to avoid making large new purchases shipping important packages, small technological mishaps, and blurting out mixed messages. But use this time to be reflective, yada, yada. You know the retrograde speil. An ex-flame may make waves in your life right as everyone's V-day, favorite consumerist ball approaches.  Or the collaborative synergy from Venus could bring a new someone into your life. Either way—keep yo head on straight. You got it.

Word to the wise: While your social interactions–romantic, platonic, and professional—will be on point, at times you'll feel a deep sense of disarray and limited control over some events. Like I said, it'll be totes chill. Just roll with it.
Virgo
August 23rd – September 22nd

You'll be thinking in routines for the better part of January, Virgo with a cadre of planets piling up in Aquarius, your sixth house of wellness. SO don't be surprised if you feel the urge to reassess and redo everything in your regular schedule—especially around the Aquarius supermoon on the 20th. Baby, let it be your motivation.
And be sure to make your list (and check it twice) and get the details of your life in order before Mercury, your ruling planet hops back into retrograde. Because Mercury is your planet, you're always at risk of feeling the effects of retrogrades more intensely than other signs. But really, if we learned anything in the hype of the last retrograde: keep calm, retrograde is chill! Let it be your friend. Take the salty with the sweet and the sour and a side of fries on the side, superfly. Tbh. Like for real though.

Stay busy during the last two weeks of the month, it's good for your soul like chicken noodle soup (with a soda on the side). But allow yourself plenty of flexibility with completing new projects. It'll be especially important to get down with some checklists. Romance may slide into the background with you taking on so many self-improvement projects, but that's totally chill. Stay chillin, you'll stay fly, and be back out mingling soon enough. We all need breaks sometimes, so try masturbation maybe (OR DON'T if it's not your thing). These projects will have you kicking it with a special someone soon enough.
Libra
September 23rd – October 22nd

It's cuffing season Libra—you know what that means! Shack up, shack up, shack up!
Winter 2015 was made for you with several planets, including your ruler Venus and your action-oriented Mars, in Aquarius (your house of joie de vivre, romance and self-expression)! Mars will provide an extra boost of confidence! Also Venus and Mars are mad compatible, so the stars are for real aligning. The whole month will be shining with love and fun, rather you're single or attached. January is #doubleflames for the scales.

Retrograde will have you longing for those care-free days, but be careful not to shun your responsibilities. Instead be up on simple daily or weekly self-care routines to balance work and play. And when you don't get what you want, be hyper-conscious to keep your thoughts positive. Don't let the retrograde bring you down, baby cause you're a star. Shine bright like a ethically-sourced diamond.
Scorpio
October 23rd – November 22nd

In the words of Azealia (kinda), you'll "be lookin very [sentimental] and reflective," Scorpio with several celestial bodies congregating in Aquarius, your fourth house of family and home. Work to rekindle possibly fizzled connections with loved ones and old pals from the 3rd through the 27th. You might hear from someone unexpected, but at just the right time. Mercury will also retrograde in Aquarius, your domestic sector. So believe it or not, get wild! BUY SOMETHINGS FOR THE CRIB. YES, buy something swanky this retrograde. For real. Get that apartment game on fleek. Hell, you could even move during this retrograde if you've been thinking about it. This retrograde will mostly affect your communication game. Just as you're rekindling past relationships, tensions could flare in your closest friendships or with roommates. But it'll be chill. It will blow over. Eventually. Maybe. Most likely. Don't sweat.

Meanwhile, Mars is gonna be at work in the background for you—getting everything set up for a fantastic March. It might seem far away now, but when it's here you'll be a happy camper.
Sagittarius
November 23rd to December 22nd

Sagittarius, take space, make space. Spread your words and ideas. You'll be a charistamtic orating machine this month. Use the period from the 3rd through the end of retrograde (2/11) to promote yourself. Be all about it. Others will listen and believe. Your twitter game will be on point. And you'll be unstoppable on or around the supermoon of the 20th.
You'll be slaying the twittersphere; however, watch out cause your email game is going to get raggedy af with this retrograde. But hey a wise woman from Boston, once told me: "I'm 24. I don't want to check my email after 5 PM." Try taking Kate's advice. Get offline and do something nice for yourself—like going for a walk or reading a book. With Saturn in your first house of self and identity, you'll use this first retrograde of 2015 to ring in a three-year phase of deep self-evaluation and evolution.

And one last note: watch out for water damage. Yeah, idk either, but it's in the stars.
Capricorn

 

December 23rd – January 20th

"Money, money, money," is your motto this month Capricorn with all several planets all up in your financial house of Aquarius. If you put your mind to it, you'll come up with lots of creative, alternative funding streams. Energy from the supermoon on the 20th will also help—so that's what's up. And the seecon Aquarius full moon in Feburaury will have you yelling "ching-a-ling-cha-ching" for sure. I know, everybody's saying don't buy anything during retrograde. But boo, you do you. Get yourself something cute, you deserve it. #selfcare needs to be trending for you this month.
For the next three year period, your ruler Saturn has you in de-clutter mode mega-overtime. Take a look at some relationships that may be on tenuous ground, rather it be with a person, place or thing. And if that [insert noun here] ain't down with you, then take a deep breath. Count to ten. And say "I don't fuck with you." Wondering what exactly "ain't down with you" means? A good place to start is thinking about your interactions with this [insert noun here]. Do you feel revitalized and appreciated or drained and used after? If it's the latter, then you need to say #byefelicia.
And spend some time outside. I know its cold, but with enough layers you'll really enjoy it.
GIF Art by María Fernanda Hernandez