Welcome to another week of feminist web surfing! In Weekend Links we gather a set of the most engaging journalism, prose, poetry, art, and Interweb images or memes we have come across. We hope with this small curation of links to illuminate the work of the prolific and active feminist blogosphere.
Links we like
Taking space: Tatyana Fazlalizadeh on street art.
Depression and the Black superwoman syndrome.
Baltimore's trans* community mourns one of their own, slain by the police.
What does it mean to have a crazy mom?
Why does "mass hysteria" affect mostly women?
Obama calls for an end to 'conversion therapy' for gay and trans youth.
7 shows about trans women coming soon to a TV near you!
What is terrifying about the Purvi Patel verdict.
New report: Majority of prison inmates have a mental illness.
How to be a person in the age of auto-immunity.
Former Black pentecostal church preacher investigates the relationship of aesthetic productions to modes of collective intellectual practice.
The prosperity gospel of Rihanna.
Sexual violence and the capitalist state.
Art we like
Check out Brown/RISD grad Odera Igbokwe's awesome illustrations.
Sites we like
Check out SouLar Bliss // Beatbox Botanicals for remedies, rituals recipes and resources to heal ourselves whole.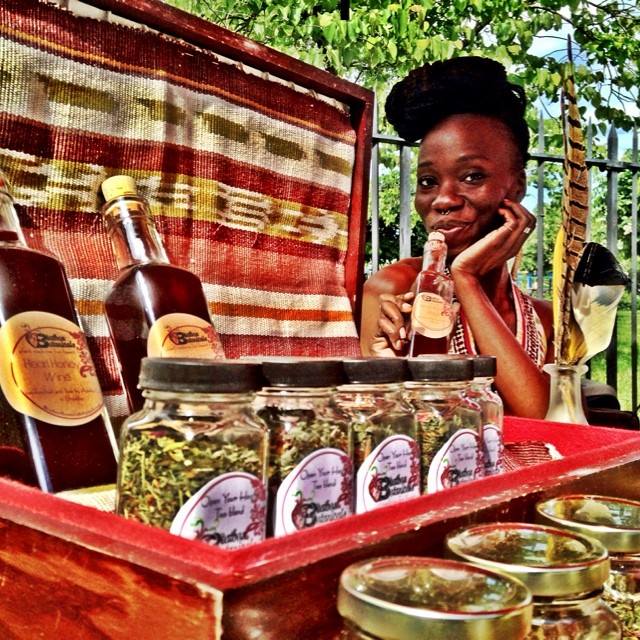 Videos we like
Feminist Tunes
Brooklyn native  Junglepussy has already gotten a nod from Erykah Badu:
Adia Victoria sounds like "PJ Harvey covering Loretta Lynn at a haunted debutante ball." So, yeah, check her out:
Uzo Emenike a.k.a MNEK wrote a song for you: